---
More awards--and frivolity

---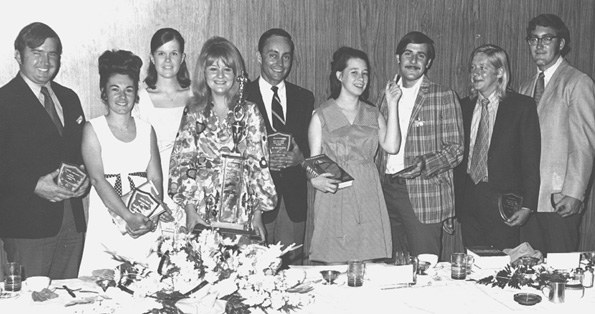 These were the outstanding student award winners in various fields of Communications in 1970 (from left): Mike O'Hollaren, Sylvia Onalfo, Nancy Hovland, Charlotte Dobbs, ?, Allison Stiles, Greg Schneider, Chris Gagnier and Tom Gorman.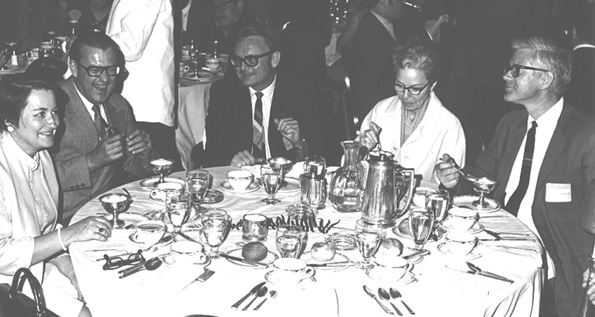 Student Mary Ellen LaChapelle (left) joins Communications faculty members Martin Klein, James P. Alexander, Mary Koehler and Ted C. Smythe at the 1970 Communications Dept. awards banquet.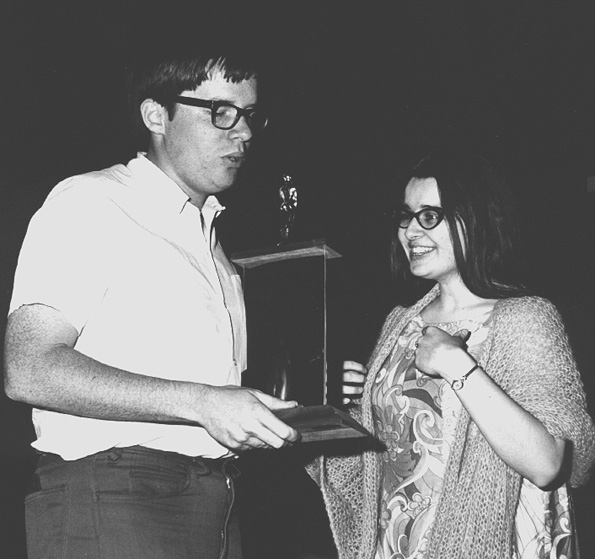 John Norton shows his trophy to Paula Macias after winning an outstanding journalist award in 1971.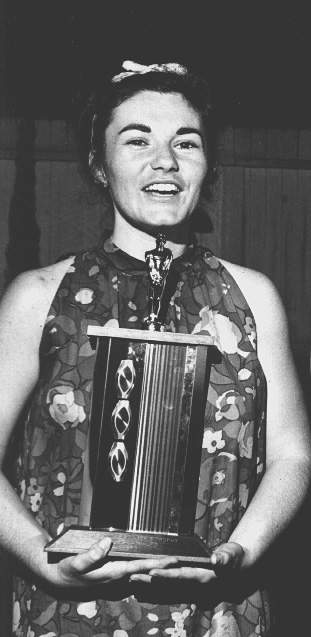 Sylvia Onalfo displays her 1971 outstanding editor award.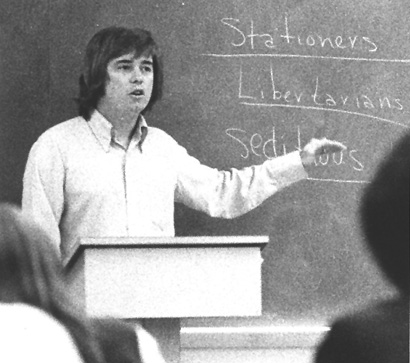 Fall, 1973 marked the end of one era and the start of another. Wayne Overbeck, the first Daily Titan adviser, left CSUF for a few years and Rick Pullen arrived to take over as faculty adviser. Pullen, shown here teaching a Communications Law class in 1974, was adviser until 1977 and served as head of the Journalism Sequence until 1991, when he became associate dean and then dean of the College of Communications.

---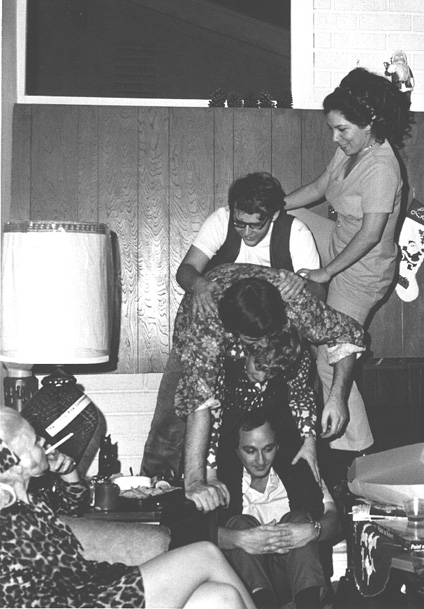 At a staff Christmas party in 1970, CSUF journalists decide to form a human Christmas tree...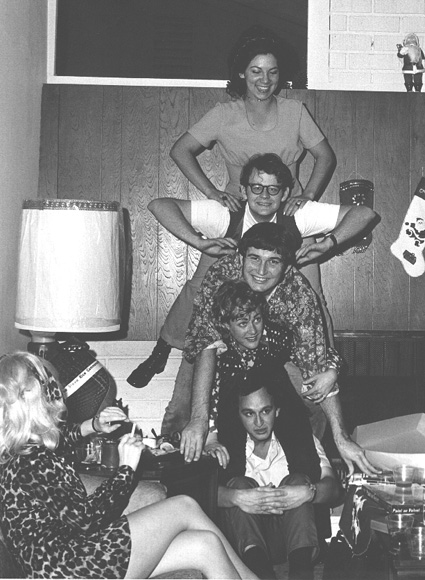 The tree grows to five people...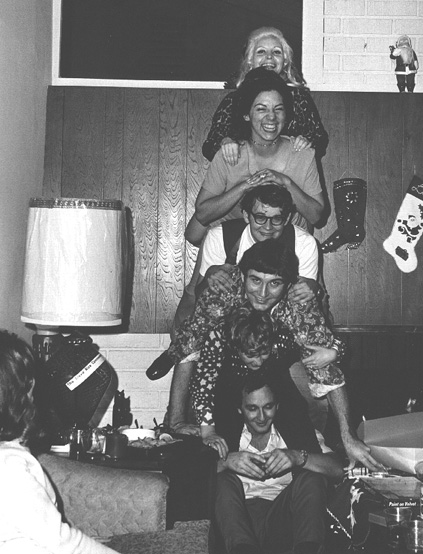 Now the tree is six people high. From the top down, they are Paula Schulte, Christine Torres, Richard Staley, John O'Dell, Catherine Reade and Mike Gibb.