---
Early magazines and yearbooks

---
During Orange County State College's first full year in operation, a college yearbook was published--the first of five to be published before the yearbook format was abandoned in favor of a magazine format. The page shows some of the early yearbooks and magazines from Jim Drummond's collection, plus two photos of magazines from the early 1970s.
---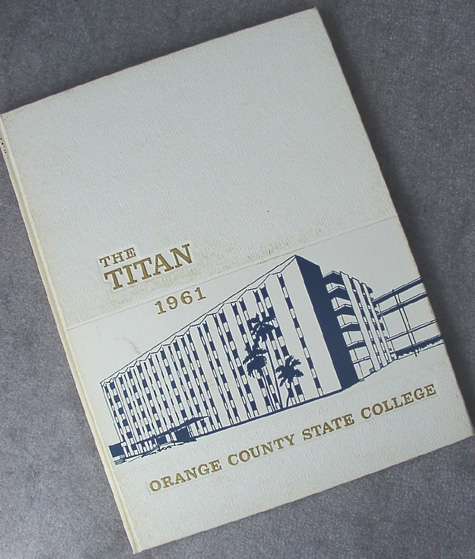 This is the first OCSC yearbook, published by a small staff drawn from a student body of only a few hundred upper divison students (the first freshmen were not admitted until several years later).
---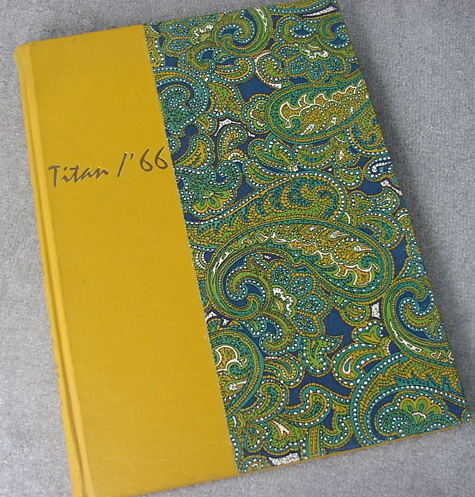 This 1966 yearbook was apparently the last one ever published at Cal State Fullerton. It was far larger than the earlier yearbooks, and it made extensive use of color photography--something unusual in that era. But it was expensive to publish and it did not appear until after most students had left for the summer, factors that may have contributed to the decision to go exclusively with the magazine format in later years.
---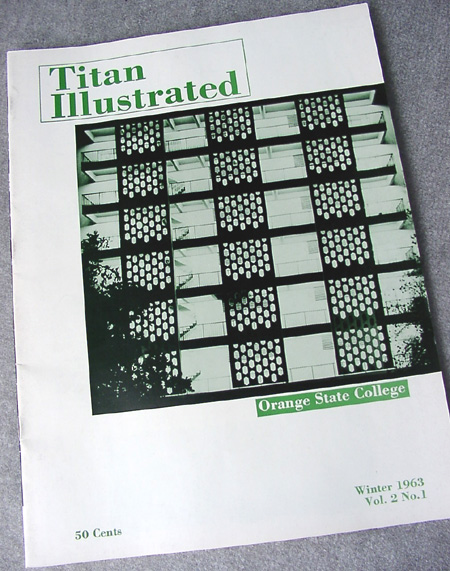 This is one of the first campus feature magazines, and it bears the second of this institution's four names: Orange State College. The magazine had certain traits of a yearbook, including senior pictures in the spring edition.
---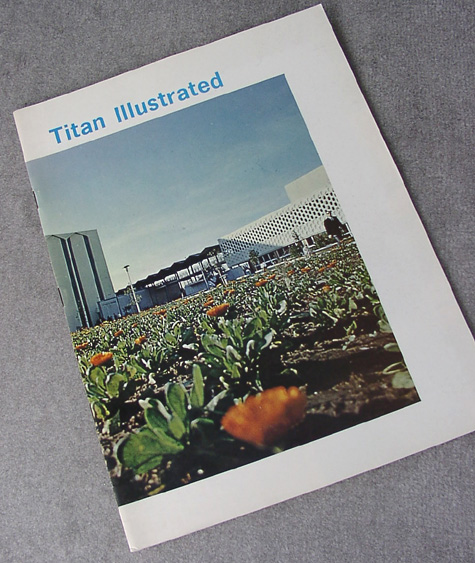 One of the notable features of this edition of Titan Illustrated was the cover itself. Not only was it a color cover, but it also showcased a field of flowers in the central quad.
---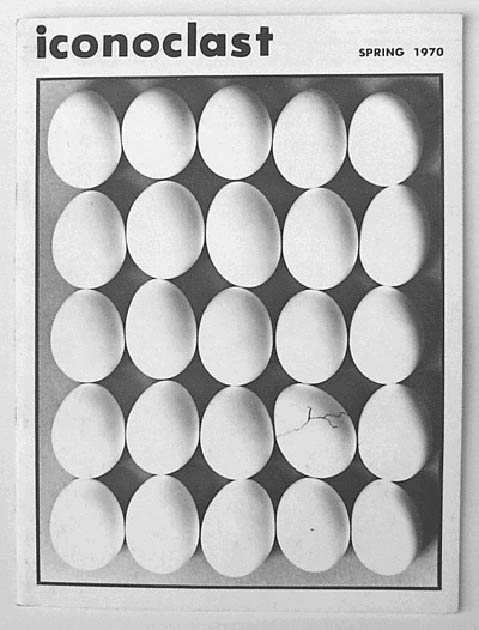 By 1970, the prevailing mood on campus had changed, and so did the campus magazine. Now called Iconoclast, it had a decidedly different spirit than earlier feature magazines. One previous magazine had offered an expensive, three-page, color centerfold of a Cal State Fullerton woman in a swimsuit. This magazine was more oriented toward the larger issues of war, peace and social justice.
---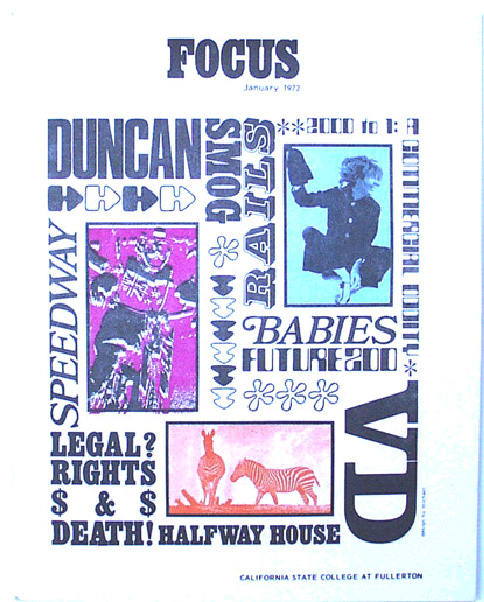 By 1972, the name of the campus magazine had changed again, but its subject matter still reflected the mood of that era.
---
Return to Daily Titan history opening page